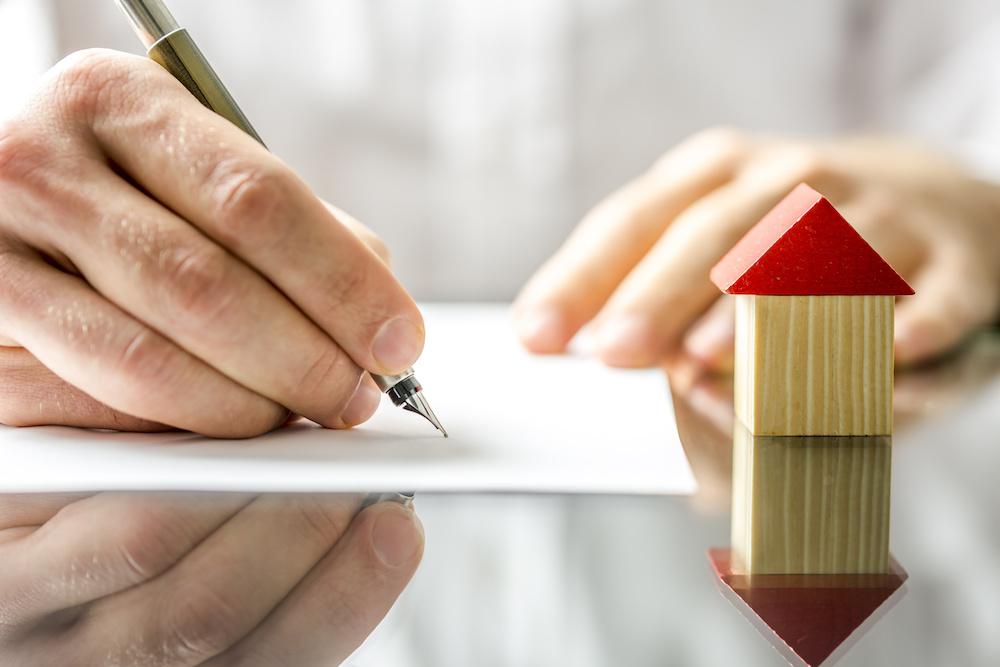 One in 731 properties in the Louisville area started the foreclosure process during the first quarter of the year -- the 77th highest foreclosure rate among metropolitan statistical areas nationwide, according to an ATTOM Data Solutions analysis of property data.
A total of 754 properties in the state had foreclosure filings during the first three months of 2019, the data showed. That's out of 551,198 housing units statewide. The foreclosure rate in the metro area was down 28.7 percent from the same period a year earlier.
In making the assessment, ATTOM Data ranked 220 MSAs with populations of at least 200,000.
Nationwide, nearly 162,000 properties began the foreclosure process in the first quarter, a 14.74 percent decrease over the first quarter of 2018, according to the company.
---
MSA Foreclosure Activity in Q1 2019
| | | | | | |
| --- | --- | --- | --- | --- | --- |
| Foreclosure Ranking (Highest to Lowest) | Metropolitan Statistical Area | Housing Units | Q1 2019 Properties with Foreclosure Filings | Foreclosure Rate (Housing Units Per Foreclosure Filing) | % Change From Q1 2018 |
| 1 | Atlantic City-Hammonton, NJ Total | 127,809 | 722 | 177 | -36.16 |
| 2 | Lakeland-Winter Haven, FL Total | 288,797 | 854 | 338 | 62.05 |
| 3 | Trenton, NJ Total | 144,385 | 419 | 345 | -42.52 |
| 4 | Columbia, SC Total | 347,343 | 933 | 372 | -15.26 |
| 5 | Philadelphia-Camden-Wilmington, PA-NJ-DE-MD Total | 2,469,188 | 6,623 | 373 | -23.12 |
| 6 | Rockford, IL Total | 145,854 | 388 | 376 | -10.60 |
| 7 | Jacksonville, FL Total | 625,888 | 1,630 | 384 | 23.95 |
| 8 | Peoria, IL Total | 166,384 | 403 | 413 | -10.64 |
| 9 | Baltimore-Columbia-Towson, MD Total | 1,151,299 | 2,768 | 416 | -16.37 |
| 10 | Bakersfield, CA Total | 293,548 | 704 | 417 | -16.59 |
| 11 | Pensacola-Ferry Pass-Brent, FL Total | 208,917 | 499 | 419 | -4.77 |
| 12 | Ocala, FL Total | 166,357 | 396 | 420 | 60.98 |
| 13 | Cleveland-Elyria, OH Total | 959,615 | 2,225 | 431 | -23.12 |
| 14 | Chicago-Naperville-Elgin, IL-IN-WI Total | 3,821,731 | 8,854 | 432 | -14.70 |
| 15 | Fayetteville, NC Total | 165,516 | 379 | 437 | -25.39 |
| 16 | Dayton, OH Total | 368,709 | 825 | 447 | -10.71 |
| 17 | Tampa-St. Petersburg-Clearwater, FL Total | 1,393,313 | 3,103 | 449 | 22.94 |
| 18 | Miami-Fort Lauderdale-West Palm Beach, FL Total | 2,505,963 | 5,537 | 453 | 24.43 |
| 19 | Reading, PA Total | 166,350 | 365 | 456 | -8.29 |
| 20 | Florence, SC Total | 90,353 | 189 | 478 | -3.57 |
| 21 | Orlando-Kissimmee-Sanford, FL Total | 995,591 | 2,049 | 486 | 60.08 |
| 22 | Salisbury, MD-DE Total | 242,491 | 495 | 490 | 11.24 |
| 23 | Albuquerque, NM Total | 385,146 | 782 | 493 | -29.49 |
| 24 | Toledo, OH Total | 274,120 | 555 | 494 | -16.67 |
| 25 | Akron, OH Total | 314,354 | 628 | 501 | -18.12 |
| 26 | Spartanburg, SC Total | 140,389 | 274 | 512 | -25.54 |
| 27 | Crestview-Fort Walton Beach-Destin, FL Total | 145,097 | 276 | 526 | -2.82 |
| 28 | Charleston-North Charleston, SC Total | 320,413 | 600 | 534 | -19.14 |
| 29 | New Haven-Milford, CT Total | 365,546 | 683 | 535 | -2.98 |
| 30 | Davenport-Moline-Rock Island, IA-IL Total | 169,135 | 311 | 544 | -23.96 |
| 31 | Augusta-Richmond County, GA-SC Total | 252,852 | 461 | 548 | 12.44 |
| 32 | Cape Coral-Fort Myers, FL Total | 383,224 | 691 | 555 | 7.63 |
| 33 | Palm Bay-Melbourne-Titusville, FL Total | 274,602 | 492 | 558 | 28.13 |
| 34 | Riverside-San Bernardino-Ontario, CA Total | 1,538,604 | 2,755 | 558 | -25.12 |
| 35 | Las Vegas-Henderson-Paradise, NV Total | 877,617 | 1,562 | 562 | -18.98 |
| 36 | Oklahoma City, OK Total | 563,445 | 976 | 577 | -11.91 |
| 37 | Visalia-Porterville, CA Total | 146,712 | 253 | 580 | -9.64 |
| 38 | Shreveport-Bossier City, LA Total | 200,413 | 341 | 588 | 48.26 |
| 39 | Deltona-Daytona Beach-Ormond Beach, FL Total | 308,298 | 520 | 593 | 6.56 |
| 40 | Bridgeport-Stamford-Norwalk, CT Total | 369,044 | 613 | 602 | 4.97 |
| 41 | New York-Newark-Jersey City, NY-NJ-PA Total | 7,916,318 | 13,111 | 604 | -27.50 |
| 42 | Greenville-Anderson-Mauldin, SC Total | 375,585 | 621 | 605 | -17.31 |
| 43 | El Paso, TX Total | 291,442 | 479 | 608 | -14.46 |
| 44 | Macon, GA Total | 102,579 | 168 | 611 | 50.00 |
| 45 | Hartford-West Hartford-East Hartford, CT Total | 512,877 | 838 | 612 | -10.18 |
| 46 | Youngstown-Warren-Boardman, OH-PA Total | 259,393 | 417 | 622 | -28.47 |
| 47 | Cincinnati, OH-KY-IN Total | 924,428 | 1,461 | 633 | -19.33 |
| 48 | Beaumont-Port Arthur, TX Total | 175,637 | 277 | 634 | 72.05 |
| 49 | Clarksville, TN-KY Total | 116,072 | 183 | 634 | -17.94 |
| 50 | Columbus, GA-AL Total | 132,735 | 209 | 635 | -10.68 |
| 51 | St. Louis, MO-IL Total | 1,246,253 | 1,948 | 640 | -7.50 |
| 52 | Mobile, AL Total | 182,505 | 285 | 640 | -9.24 |
| 53 | Canton-Massillon, OH Total | 179,826 | 280 | 642 | -26.7 |
| 54 | Worcester, MA-CT Total | 382,109 | 593 | 644 | -21.04 |
| 55 | North Port-Sarasota-Bradenton, FL Total | 418,188 | 648 | 645 | 38.76 |
| 56 | Springfield, MA Total | 256,768 | 396 | 648 | -19.51 |
| 57 | Hagerstown-Martinsburg, MD-WV Total | 108,458 | 167 | 649 | -0.6 |
| 58 | Killeen-Temple, TX Total | 171,578 | 260 | 660 | -9.72 |
| 59 | Baton Rouge, LA Total | 346,909 | 523 | 663 | 18.86 |
| 60 | Allentown-Bethlehem-Easton, PA-NJ Total | 347,649 | 524 | 663 | -29.28 |
| 61 | Binghamton, NY Total | 113,154 | 168 | 674 | 0.6 |
| 62 | Fresno, CA Total | 326,213 | 482 | 677 | -24.69 |
| 63 | Washington-Arlington-Alexandria, DC-VA-MD-WV Total | 2,316,341 | 3,396 | 682 | -6.19 |
| 64 | Greensboro-High Point, NC Total | 330,828 | 484 | 684 | -25.08 |
| 65 | Vallejo-Fairfield, CA Total | 155,973 | 228 | 684 | 338.46 |
| 66 | Corpus Christi, TX Total | 190,456 | 275 | 693 | 154.63 |
| 67 | Flint, MI Total | 191,958 | 276 | 696 | 2.99 |
| 68 | Tulsa, OK Total | 425,088 | 611 | 696 | -26.3 |
| 69 | Hilton Head Island-Bluffton-Beaufort, SC Total | 107,707 | 153 | 704 | -12.07 |
| 70 | Gainesville, FL Total | 122,718 | 174 | 705 | 18.37 |
| 71 | Modesto, CA Total | 180,755 | 256 | 706 | -14.95 |
| 72 | San Antonio-New Braunfels, TX Total | 874,247 | 1,236 | 707 | -10.43 |
| 73 | Virginia Beach-Norfolk-Newport News, VA-NC Total | 710,113 | 996 | 713 | -23.33 |
| 74 | Albany-Schenectady-Troy, NY Total | 403,044 | 562 | 717 | -28.41 |
| 75 | Montgomery, AL Total | 166,075 | 231 | 719 | -35.29 |
| 76 | Birmingham-Hoover, AL Total | 511,456 | 711 | 719 | -38.65 |
| 77 | Louisville-Jefferson County, KY-IN Total | 551,198 | 754 | 731 | -28.73 |
| 78 | Milwaukee-Waukesha-West Allis, WI Total | 674,712 | 920 | 733 | -17.41 |
| 79 | Norwich-New London, CT Total | 122,599 | 166 | 739 | -29.66 |
| 80 | Columbus, OH Total | 848,100 | 1,132 | 749 | -18.97 |
| 81 | Port St. Lucie, FL Total | 218,446 | $290 | 753 | 4.69 |
| 82 | Myrtle Beach-Conway-North Myrtle Beach, SC-NC Total | 282,931 | $371 | 763 | -2.88 |
| 83 | Las Cruces, NM Total | 86,218 | $112 | 770 | -12.5 |
| 84 | Winston-Salem, NC Total | 293,685 | $381 | 771 | -34.08 |
| 85 | York-Hanover, PA Total | 182,686 | $237 | 771 | -37.14 |
| 86 | Tallahassee, FL Total | 167,358 | $211 | 793 | -33.23 |
| 87 | Atlanta-Sandy Springs-Roswell, GA Total | 2,244,683 | 2,828 | 794 | -25.5 |
| 88 | Little Rock-North Little Rock-Conway, AR Total | 321,215 | $404 | 795 | -21.09 |
| 89 | Houston-The Woodlands-Sugar Land, TX Total | 2,499,292 | 3,142 | 795 | 23.31 |
| 90 | Laredo, TX Total | 80,021 | $100 | 800 | -9.91 |
| 91 | South Bend-Mishawaka, IN-MI Total | 142,222 | $175 | 813 | -19.35 |
| 92 | Rochester, NY Total | 477,179 | $586 | 814 | -24.09 |
| 93 | Anchorage, AK Total | 157,452 | 193 | 816 | -33.9 |
| 94 | Huntsville, AL Total | 192,859 | 236 | 817 | -11.61 |
| 95 | Pittsburgh, PA Total | 1,118,610 | 1,358 | 824 | -15.07 |
| 96 | Cedar Rapids, IA Total | 115,794 | 139 | 833 | -7.33 |
| 97 | Charlotte-Concord-Gastonia, NC-SC Total | 993,111 | 1,192 | 833 | -31.06 |
| 98 | Utica-Rome, NY Total | 138,724 | 166 | 836 | -4.05 |
| 99 | Springfield, MO Total | 200,030 | 237 | 844 | 41.07 |
| 100 | Naples-Immokalee-Marco Island, FL Total | 207,403 | 242 | 857 | 32.97 |
| 101 | Elkhart-Goshen, IN Total | 78,508 | 91 | 863 | -41.29 |
| 102 | Jackson, MS Total | 239,675 | 272 | 881 | 14.77 |
| 103 | Des Moines-West Des Moines, IA Total | 259,271 | 293 | 885 | -36.99 |
| 104 | Scranton--Wilkes-Barre--Hazleton, PA Total | 262,144 | 296 | 886 | -11.9 |
| 105 | Memphis, TN-MS-AR Total | 565,954 | 636 | 890 | -32.84 |
| 106 | Lancaster, PA Total | 208,751 | 233 | 896 | -14.65 |
| 107 | Merced, CA Total | 84,488 | 94 | 899 | -22.95 |
| 108 | Houma-Thibodaux, LA Total | 85,305 | 94 | 908 | -22.95 |
| 109 | Reno, NV Total | 193,037 | 211 | 915 | -0.94 |
| 110 | Buffalo-Cheektowaga-Niagara Falls, NY Total | 525,820 | 571 | 921 | 49.87 |
| 111 | Provo-Orem, UT Total | 166,933 | 181 | 922 | 19.08 |
| 112 | Roanoke, VA Total | 146,063 | 158 | 924 | -16.4 |
| 113 | Indianapolis-Carmel-Anderson, IN Total | 845,656 | 911 | 928 | -44.32 |
| 114 | Amarillo, TX Total | 107,799 | 116 | 929 | -4.92 |
| 115 | Syracuse, NY Total | 293,148 | 310 | 946 | -20.31 |
| 116 | Sacramento--Roseville--Arden-Arcade, CA Total | 890,218 | 935 | 952 | -19.74 |
| 117 | Greeley, CO Total | 104,147 | 109 | 955 | 17.2 |
| 118 | Savannah, GA Total | 158,493 | 165 | 961 | 47.32 |
| 119 | Richmond, VA Total | 521,117 | 542 | 961 | -18.25 |
| 120 | Yuma, AZ Total | 90,931 | 94 | 967 | -12.15 |
| 121 | Champaign-Urbana, IL Total | 104,508 | 108 | 968 | 2.86 |
| 122 | McAllen-Edinburg-Mission, TX Total | 267,791 | 276 | 970 | -1.08 |
| 123 | Medford, OR Total | 93,704 | 96 | 976 | 3.23 |
| 124 | Hickory-Lenoir-Morganton, NC Total | 163,710 | 166 | 986 | -29.36 |
| 125 | Salem, OR Total | 155,720 | 157 | 992 | -1.26 |
| 126 | Harrisburg-Carlisle, PA Total | 248,264 | 249 | 997 | -13.84 |
| 127 | Providence-Warwick, RI-MA Total | 700,220 | 699 | 1,002 | -14.44 |
| 128 | Johnson City, TN Total | 96,466 | 96 | 1,005 | 12.94 |
| 129 | Salt Lake City, UT Total | 405,112 | 401 | 1,010 | -8.45 |
| 130 | Detroit-Warren-Dearborn, MI Total | 1,897,411 | 1,864 | 1,018 | -12.12 |
| 131 | Raleigh, NC Total | 511,414 | 502 | 1,019 | -29.49 |
| 132 | Omaha-Council Bluffs, NE-IA Total | 378,845 | 369 | 1,027 | -22.48 |
| 133 | Dallas-Fort Worth-Arlington, TX Total | 2,696,167 | 2,618 | 1,030 | -22.38 |
| 134 | New Orleans-Metairie, LA Total | 554,706 | 529 | 1,049 | -37.32 |
| 135 | Gulfport-Biloxi-Pascagoula, MS Total | 177,074 | 165 | 1,073 | 83.33 |
| 136 | Duluth, MN-WI Total | 143,122 | 132 | 1,084 | 5.6 |
| 137 | Phoenix-Mesa-Scottsdale, AZ Total | 1,868,414 | 1,701 | 1,098 | -45.25 |
| 138 | Green Bay, WI Total | 141,575 | 127 | 1,115 | -22.56 |
| 139 | Chattanooga, TN-GA Total | 240,388 | 214 | 1,123 | -14.06 |
| 140 | Lafayette, LA Total | 205,187 | 179 | 1,146 | -14.76 |
| 141 | Wilmington, NC Total | 135,484 | 118 | 1,148 | -28.48 |
| 142 | San Diego-Carlsbad, CA Total | 1,195,868 | 1,040 | 1,150 | 16.33 |
| 143 | Tucson, AZ Total | 453,948 | 393 | 1,155 | -32.01 |
| 144 | San Luis Obispo-Paso Robles-Arroyo Grande, CA Total | 120,182 | 104 | 1,156 | 477.78 |
| 145 | Colorado Springs, CO Total | 278,308 | 238 | 1,169 | -11.52 |
| 146 | Topeka, KS Total | 104,830 | 89 | 1,178 | -18.35 |
| 147 | Erie, PA Total | 120,871 | 101 | 1,197 | -32.21 |
| 148 | Los Angeles-Long Beach-Anaheim, CA Total | 4,588,604 | 3,815 | 1,203 | -1.68 |
| 149 | Ogden-Clearfield, UT Total | 216,895 | 180 | 1,205 | -18.92 |
| 150 | Knoxville, TN Total | 390,319 | 321 | 1,216 | -26.21 |
| 151 | Brownsville-Harlingen, TX Total | 148,211 | 121 | 1,225 | -18.79 |
| 152 | Wichita, KS Total | 272,430 | 220 | 1,238 | -36.05 |
| 153 | Lansing-East Lansing, MI Total | 201,371 | 161 | 1,251 | -30.9 |
| 154 | Barnstable Town, MA Total | 162,629 | 130 | 1,251 | -23.98 |
| 155 | Oxnard-Thousand Oaks-Ventura, CA Total | 285,997 | 228 | 1,254 | -13.31 |
| 156 | Tuscaloosa, AL Total | 106,710 | 84 | 1,270 | -16 |
| 157 | Eugene, OR Total | 160,440 | 125 | 1,284 | -10.71 |
| 158 | Santa Maria-Santa Barbara, CA Total | 155,339 | 120 | 1,294 | -9.77 |
| 159 | Kingsport-Bristol-Bristol, TN-VA Total | 148,247 | 114 | 1,300 | -16.18 |
| 160 | Olympia-Tumwater, WA Total | 113,936 | 87 | 1,310 | -5.43 |
| 161 | Boston-Cambridge-Newton, MA-NH Total | 1,930,177 | 1,448 | 1,333 | -21.69 |
| 162 | Evansville, IN-KY Total | 141,117 | 105 | 1,344 | -36.36 |
| 163 | Waco, TX Total | 106,564 | 78 | 1,366 | -17.02 |
| 164 | Austin-Round Rock, TX Total | 786,584 | 572 | 1,375 | 7.32 |
| 165 | Lake Charles, LA Total | 91,216 | 66 | 1,382 | 13.79 |
| 166 | Appleton, WI Total | 96,192 | 69 | 1,394 | -35.51 |
| 167 | Kansas City, MO-KS Total | 894,193 | 641 | 1,395 | -32.95 |
| 168 | Portland-Vancouver-Hillsboro, OR-WA Total | 966,346 | 687 | 1,407 | -10.08 |
| 169 | Fort Smith, AR-OK Total | 123,932 | 88 | 1,408 | -15.38 |
| 170 | Claremont-Lebanon, NH-VT Total | 124,783 | 88 | 1,418 | 60 |
| 171 | Urban Honolulu, HI Total | 346,374 | 241 | 1,437 | 26.18 |
| 172 | Durham-Chapel Hill, NC Total | 236,817 | 161 | 1,471 | -22.6 |
| 173 | Lynchburg, VA Total | 115,531 | 78 | 1,481 | -20.41 |
| 174 | Spokane-Spokane Valley, WA Total | 240,678 | 161 | 1,495 | -13.44 |
| 175 | Bremerton-Silverdale, WA Total | 110,944 | 74 | 1,499 | 45.1 |
| 176 | Longview, TX Total | 89,981 | 60 | 1,500 | -34.78 |
| 177 | Minneapolis-St. Paul-Bloomington, MN-WI Total | 1,426,299 | 946 | 1,508 | -33.52 |
| 178 | Charleston, WV Total | 108,272 | 70 | 1,547 | -27.84 |
| 179 | Portland-South Portland, ME Total | 269,498 | 174 | 1,549 | -23.68 |
| 180 | Grand Rapids-Wyoming, MI Total | 413,315 | 260 | 1,590 | -13.33 |
| 181 | Manchester-Nashua, NH Total | 169,289 | 104 | 1,628 | -22.39 |
| 182 | Lubbock, TX Total | 128,744 | 78 | 1,651 | 8.33 |
| 183 | Lafayette-West Lafayette, IN Total | 88,171 | 53 | 1,664 | -58.91 |
| 184 | Denver-Aurora-Lakewood, CO Total | 1,136,616 | 664 | 1,712 | -1.04 |
| 185 | Daphne-Fairhope-Foley, AL Total | 110,023 | 64 | 1,719 | -20 |
| 186 | Athens-Clarke County, GA Total | 84,325 | 48 | 1,757 | 9.09 |
| 187 | Kalamazoo-Portage, MI Total | 148,306 | 83 | 1,787 | -37.12 |
| 188 | San Francisco-Oakland-Hayward, CA Total | 1,784,106 | 996 | 1,791 | -19.09 |
| 189 | Springfield, IL Total | 96,938 | 54 | 1,795 | 3.85 |
| 190 | Huntington-Ashland, WV-KY-OH Total | 165,165 | 91 | 1,815 | -18.02 |
| 191 | Lake Havasu City-Kingman, AZ Total | 113,220 | 62 | 1,826 | -56.34 |
| 192 | Seattle-Tacoma-Bellevue, WA Total | 1,544,134 | 820 | 1,883 | 0 |
| 193 | Prescott, AZ Total | 113,915 | 59 | 1,931 | -30.59 |
| 194 | Nashville-Davidson--Murfreesboro--Franklin, TN Total | 747,845 | 379 | 1,973 | -32.56 |
| 195 | Fort Wayne, IN Total | 182,364 | 92 | 1,982 | -77 |
| 196 | Salinas, CA Total | 140,548 | 69 | 2,037 | 43.75 |
| 197 | Bellingham, WA Total | 94,452 | 46 | 2,053 | -24.59 |
| 198 | Chico, CA Total | 98,119 | 46 | 2,133 | -43.9 |
| 199 | Asheville, NC Total | 221,965 | 102 | 2,176 | -31.08 |
| 200 | College Station-Bryan, TX Total | 103,341 | 47 | 2,199 | 27.03 |
| 201 | Charlottesville, VA Total | 101,031 | 44 | 2,296 | -27.87 |
| 202 | Kennewick-Richland, WA Total | 101,112 | 44 | 2,298 | -26.67 |
| 203 | Madison, WI Total | 279,436 | 118 | 2,368 | -24.36 |
| 204 | Ann Arbor, MI Total | 149,651 | 60 | 2,494 | -9.09 |
| 205 | Santa Rosa, CA Total | 207,908 | 82 | 2,535 | 256.52 |
| 206 | Stockton-Lodi, CA Total | 239,253 | 94 | 2,545 | -74.46 |
| 207 | Fayetteville-Springdale-Rogers, AR-MO Total | 209,122 | 82 | 2,550 | -19.61 |
| 208 | Boise City, ID Total | 263,186 | 98 | 2,686 | -52.88 |
| 209 | Fort Collins, CO Total | 142,642 | 51 | 2,797 | 24.39 |
| 210 | San Jose-Sunnyvale-Santa Clara, CA Total | 676,737 | 241 | 2,808 | -18.86 |
| 211 | Yakima, WA Total | 87,777 | 30 | 2,926 | -11.76 |
| 212 | Sioux Falls, SD Total | 104,201 | 33 | 3,158 | -41.07 |
| 213 | Lincoln, NE Total | 134,325 | 42 | 3,198 | -52.81 |
| 214 | Fargo, ND-MN Total | 103,482 | 31 | 3,338 | 0 |
| 215 | Lexington-Fayette, KY Total | 216,669 | 64 | 3,385 | -38.46 |
| 216 | Tyler, TX Total | 89,246 | 26 | 3,433 | -59.38 |
| 217 | Boulder, CO Total | 132,801 | 29 | 4,579 | 0 |
| 218 | Rochester, MN Total | 91,343 | 18 | 5,075 | -35.71 |
| 219 | Burlington-South Burlington, VT Total | 95,972 | 17 | 5,645 | 41.67 |
| 220 | Santa Cruz-Watsonville, CA Total | 105,586 | 17 | 6,211 | 6.25 |
Source: ATTOM Data Solutions